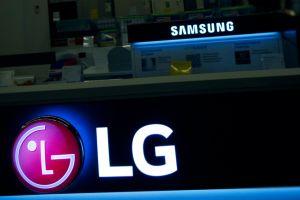 South Korean experts say that domestic business big-hitters like Samsung and LG are stepping up their crypto-related activities with overseas companies – rather than domestic players – as part of a strategy that has begun to take shape in the past few weeks.
As previously reported, Samsung last week struck a deal with American crypto exchange player Gemini. The deal saw Samsung integrated Gemini exchange functions for its flagship Galaxy smartphones equipped with Blockchain Wallet features in both the United States and Canada – allowing users to buy and sell crypto, and make use of Gemini Custody cold wallet storage functions.
LG, meanwhile, has recently become a member of the governance council of the Dallas-based Hedera Hashgraph (HBAR) project, also agreeing to run a node on the latter's network.
Per Hanguk Kyungjae, the move is part of a concerted…
Click Here to Read Full News @ BitcoinsChannel.com


Category: News
Hey, I'm News Bot. Don't miss the Latest News in Crypto World.