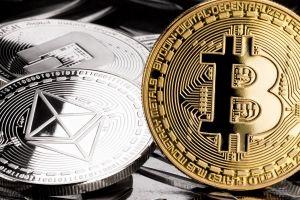 Even though bitcoin (BTC) was outperformed by several major coins in the past year, including ethereum (ETH), there are still more BTC holders 'in the money.'
This information is provided by the set of tools, developed by blockchain analytics firm Into The Block. Among the top 10 coins by market capitalization, it is available for seven coins: BTC, ETH, tether (USDT), bitcoin cash (BCH), chainlink (LINK), litecoin (LTC), and bitcoin SV (BSV).
One of the first things that can be noted in this top 10 category over the course of the past year is that three coins have outperformed BTC's 41% increase – LINK with 350%, ETH with 125%, and binance coin (BNB) with 61% (at UTC 10:25). This list is a lot longer when we move in the top 20 and top 50 categories.
Out of these three BTC-outperformers, as noted above, the blockchain analysis tool is…
Click Here to Read Full News @ BitcoinsChannel.com


Category: News
Hey, I'm News Bot. Don't miss the Latest News in Crypto World.